The Old Synagogue
The synagogue with Jewish school and rabbi's apartment was erected in 1755/56. Together with the Israelite cemetery founded about 50 years earlier and comprising 373 preserved gravestones, it is the only structural evidence of Muehlhausen's long Jewish history authentically passed to us. The synagogue belongs to the few synagogue buildings of the baroque period in Bavaria. By this it is actually one of the oldest preserved synagogues in Bavaria.
Muehlhausen's synagogue is a two-storey, rectangular massive structure with hipped roof. The facades are plastered and framed by square-section corner pilaster strips. The street facade is structured in five axes by regularly placed windows with segmental arches. The entrance, also decorated with a segmental arch, was originally located at the rightmost axis. From here, the school and the rabbi's appartment could be entered. In 1938, a rectangular barn's entry with wooden gate extending to the half of the upper floor was broken into the southern half of the street facade.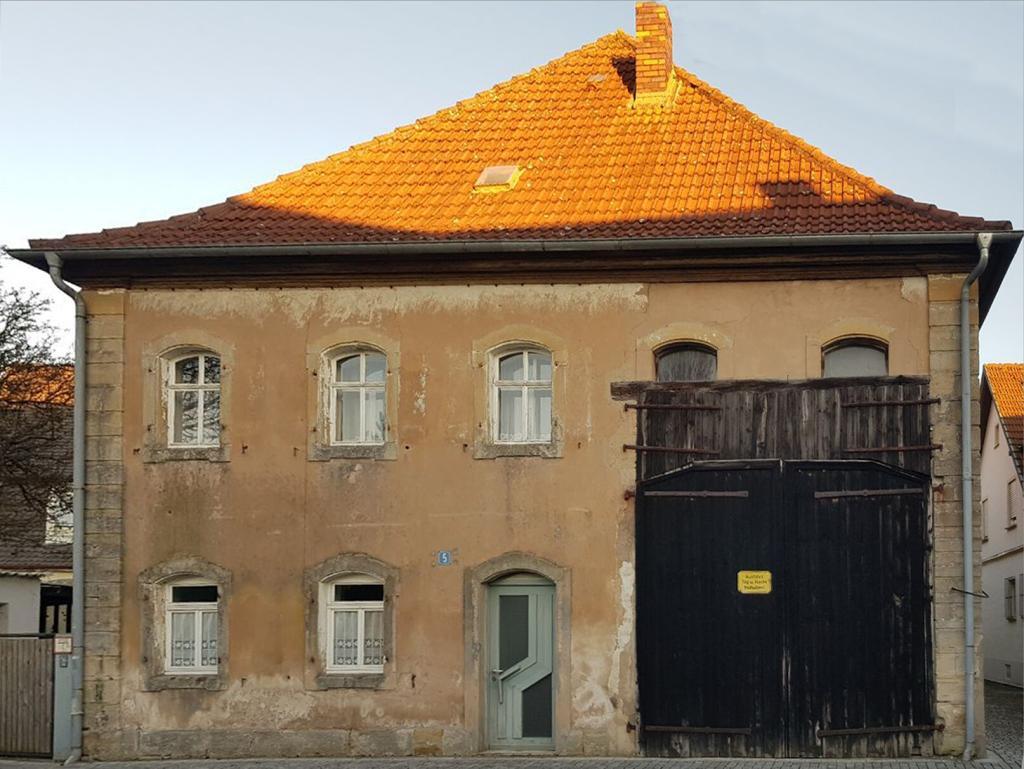 The synagogue's Prayer Room lays in the eastern, rear sector of the building with the entrance at the southern facade. The segmental arch of this entrance is accentuated by its capstone. Above, the coat of arms of House of Egloffstein is elaborately worked in relief. A so called marriage stone with a circular, six-leaved flower and a Hebrew inscription were placed on the right side of the entrance.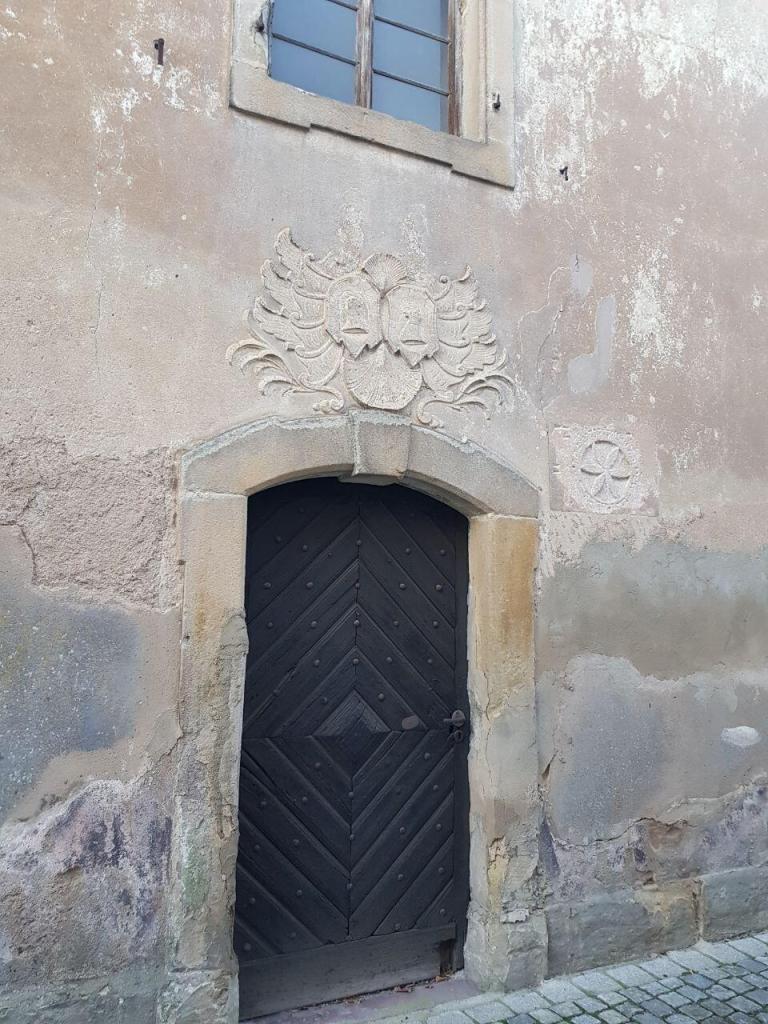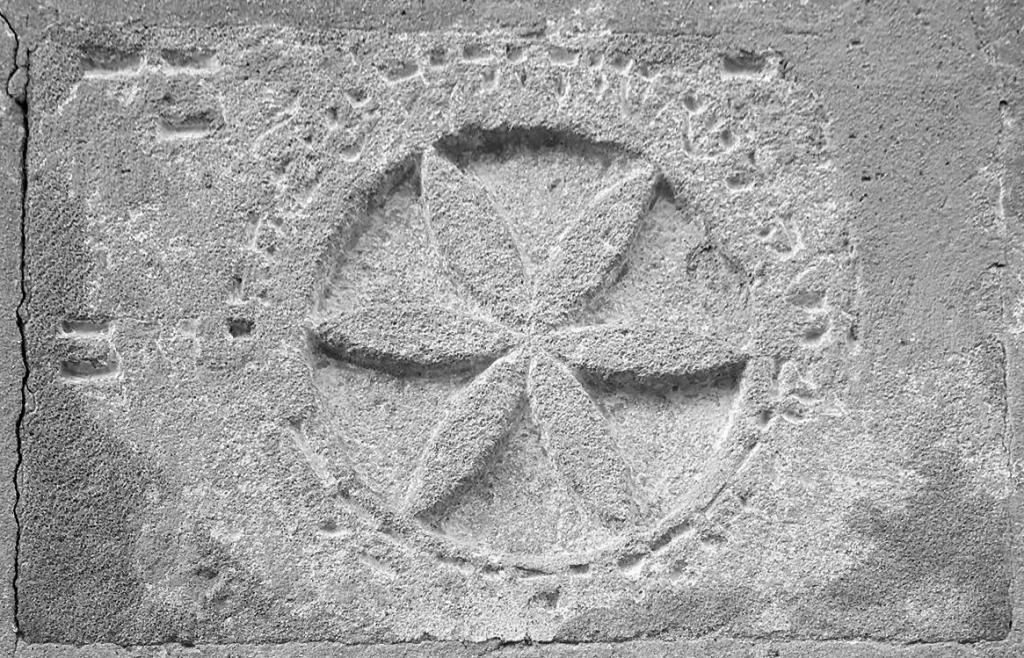 The Prayer Room's ceiling is constructed as a flattened cloister vault with lunettes embellished with colourful stucco ornaments. These ornaments in the style of the construction's period show an ornate decoration with ribbon- and leaf-shaped elements.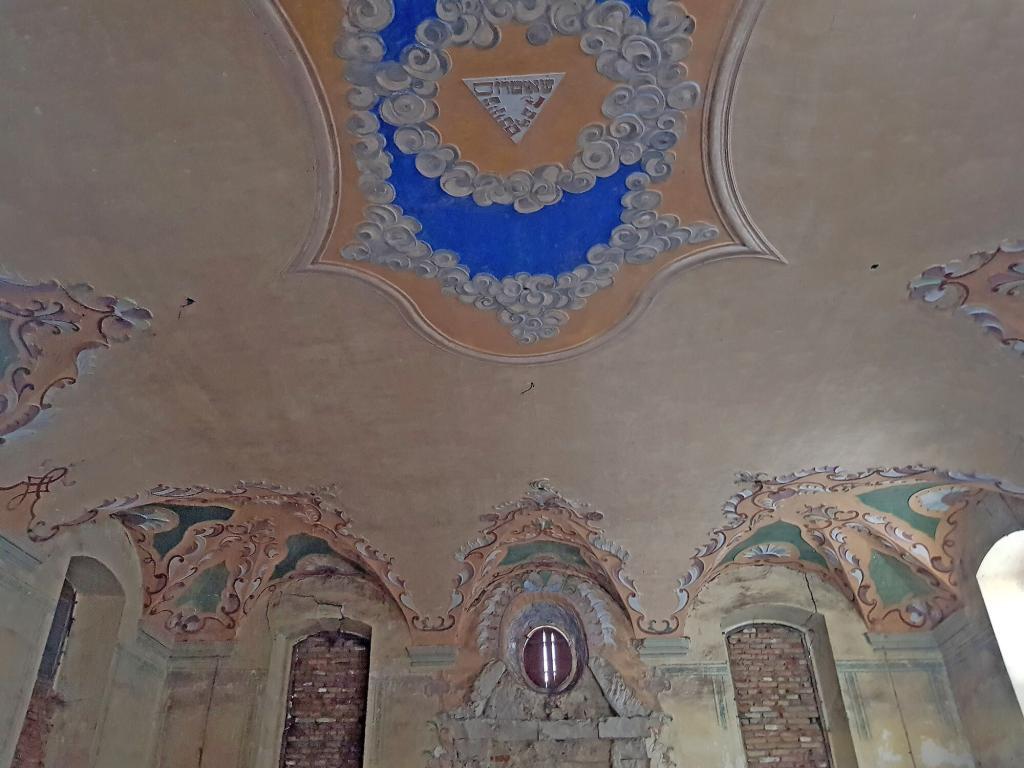 A stucco frame curved and profiled in baroque style confines the ceiling medallion. In the triangle in its centre, a Hebrew verse from the Old Testament reports the year of construction as chronogram: "Lift up your eyes [and look to the heavens: Who created all these? He who brings out the starry host one by one and calls forth each of them by name. Because of his great power and mighty strength, not one of them is missing.]" (Isaiah 40:26). The letters shin, resh, waw and yodh marked by dots form the Jewish year 5516 using minor era (= 1755/56).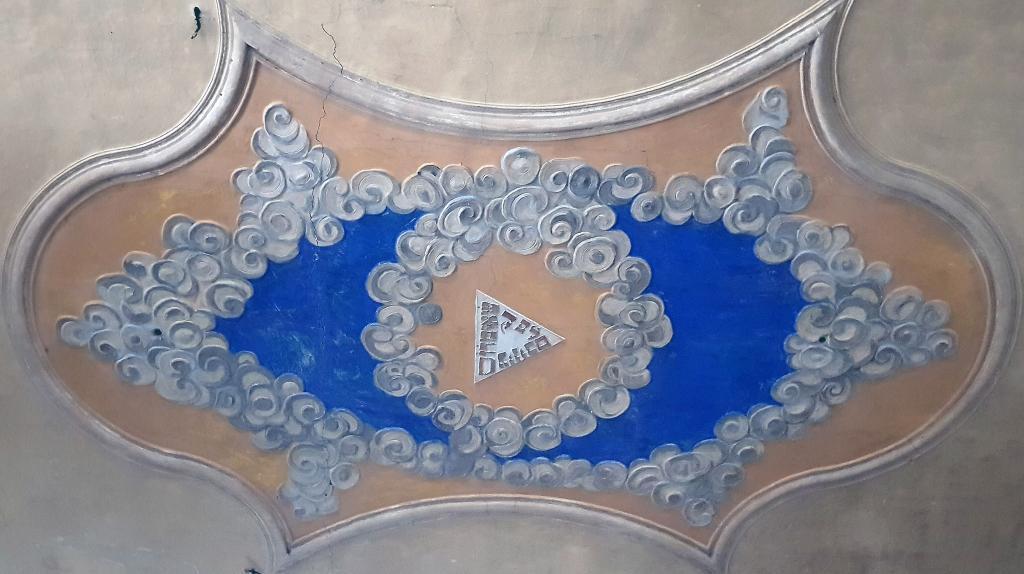 Most of the former synagogues and Prayer Rooms do not exist anymore. The largest synagogue building of our region, which is fortunately well preserved, is located in Muehlhausen.